About PS/A
Almost 50 years ago, Ron had an enlightening experience. He had already excelled in music through grade school, high school, 3 college scholarships, graduated from the U.S Naval Academy School of Music, and with the U.S. Army Band. So he was accustomed to performances, creativity, discipline, and dedication to his craft. But in 1971 he had the opportunity to put the experience to work on the first Fiesta Bowl half-time production team, and that lit his fire for larger production work. Learn more at RonBoat.com
From there, the first activities for PS/A were live events producing concerts for Second City comedy groups and Andy Kaufman. They produced small venue, promotional jazz concerts for major hotels  with Oscar Peterson, Buddy Collette, Bud Shank, Kenny Burrell, and recorded live acts including Stephen Stills, Jackson Browne, Todd Rundgren, Paul Winter Consort, Tom Rush and others. But the feeling? There was something else to be created besides music.
In 1974 PS/A took over as the agency of record for a small furniture company in Texas. With his change in advertising direction, It grew, grew and grew.from the Aaron Rents Furniture of the 70's and 80's to the Aaron's of today. We were proud to be a part of that growth for 5 years, producing advertising and placing advertising in 10 major markets. PS/A managed a few other ad accounts at the time but production was still the driving force behind the scenes. So a return to full time production work it was.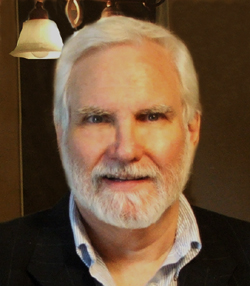 In the 80's there were projects with Jack Nicklaus at Desert Highlands and Tom Weiskopf at Troon, and Intel in Puerto Rico. Then Ron produced the marketing piece for the 1919 Market Street project. At the time the first building ever to exceed Philly's height limit above William Penn's hat – 50 story twin towers – which later were lowered, but still an impressive stance on the Philadelphia skyline.
PS/A expanded its production background serving clients like Intel, Honeywell, Best Western Hotels, Arizona Bank, Rural Metro, Hunt Group, Northrup Grumman, Del Webb, HEAD Sports, France's AREVA, S. Korea's Medidas, the Saudi Arabian Air Force, and Italy's Stilo Development Group along with other local, national and international clients.
In the 90's, PS/A found its place in the medical marketing arena serving a number of professional groups, and PS/A continued serving groups including Phoenix Health Plan, 1st Choice, HealthChoice, Heath South. IASIS and others. They then expanded into webcasting live medical events with Naomi Judd and Carnie Wilson, and surgeries in the greater Southwest for the industry's biggest companies: Johnson & Johnson's Depuy, Smith & Nephew, Zimmer, Wright and Gore Medical groups, Qualis, Ethicon and others in hospitals, private surgery suites and medical centers in 6 states.
Ron had two major driving goals:
Superior customer service through maintaining a small, almost "boutique" production group and…
A concept of being the one source supplier of major production activities in order to be more time-efficient and to save a client's money.
PS/A's 4.9 Google+ stands as testament telling the story of Ron's agenda and success in meeting those goals for PS/A. He never wanted the biggest production company – just one that met the needs of special clients. We invite you to review and then join our list of satisfied clients. Even if it's just a question about your project, call or write us. We'd be happy to offer suggestions.