Services 
Since 1971 PS/A has been serving companies and individuals with a variety of services; all chosen to compliment each other for cost and performance efficiency.
There are a lot of good production groups around the country but there are only 100 in the top tier, and we're honored to be considered one of them. With over 200,000 groups that work in the industry, we were chosen to be in that top 100. We thank the industry,
Expand (+) the list of various services below for added information. Each of these topics will give you a quick overview of our capabilities and background related to different projects and production environments. Each project is unique so be sure to contact us with your specific questions.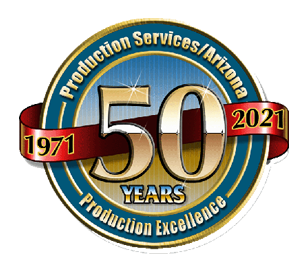 Video Production - On Location
PS/A has been producing for major companies for nearly 50 years. First producing large screen, multi-projector slide shows and then on BETACams for VHS tape duplication, then to DVDs and now digital for distribution and the web.
Whether it's a simple 1 camera shoot for documentation, or a lower budget project, we've performed that service for groups like Comfort Systems, Kiewit Western, D.R Horton, Intel and others. Multi-camera shoots are sometimes needed for larger productions like with Jack Nicklaus for Desert Highlands or Tom Weiskopf for Troon, Performances by the Sweet Adeline's International singing competition or our high speed, slow-motion high pressure gas cylinder shoot for our international biosciences client, ATMI. Four cameras were used for our staging of the Boys & Girls Clubs event and our many surgery webcasts. It's all a matter of what's required to make it happen for you.
Our camera operators have decades of experience getting the shot, and when a simpler approach makes sense… we'll accommodate your needs.
Productions don't have to be complicated or big budget – but they do need to be approached with professionalism and a sense of quality. PS/A is not a "consumer level" or "AV" style group, but a team of professionals, some of whom have worked together for 40 years in the demanding environments of broadcast and corporate communications. This means our approach might be more detailed and involved than just showing up with a camera to do your video.
When multiple cameras are required for larger corporate shoots or for broadcasts, that's all part of our background. Whether 2, 3 or 10, if the needs are there, then it's a part of our past. Keep in mind that adding more cameras requires more people and equipment that controls and monitors the action.
No matter what the project, the location or the intended purpose, forethought and planning are paramount in the execution for your final product.
Over the years we've worked all over: Arizona, Las Vegas, New Mexico, Texas, Atlanta, Memphis, Miami, Minneapolis, Philly, Connecticut, Denver, San Francisco, Los Angeles, Orange Country, La Jolla, San Diego, Salt Lake City, Provo and a few secret places only the government knows about.
Whether in a high tech environment, or on a golf course with a pro to capture the footage for an iPhone app, planning will make the difference. Again. the right equipment, personnel and options makes all the difference in the final product.
We take pride in working closely with our clients, understanding their needs and giving them the most value for the buck in order to make them look good to their employees, their industry and their customers.
As one client said: "It is great to have a service provider that takes ownership as a "partner" and delivers on their promises of quality and professionalism."
High tech on location has always been a part of PS/A. From early projects with Intel, Honeywell, Digital and computer companies, to the newer medical and bio-sciences direction of more recent clients. We're prepared to handle the assignment.
As for our medical capabilities?
"I want to thank everyone for all their hard work in producing a phenomenally successful Sub-Vastus Knee webcast this past Tuesday. From the extremely friendly and cooperative staff at both TOI and El Dorado Hospital to the awesome production team, it was truly a pleasure working with you all on this project."
James P. Schwendeman
Manager, Medical Education Technology
& Communications
Zimmer, Inc (USA)
"Production Services is BroadcastMed/OR-Live's go-to resource in the Southwest. Always dependable, always imaginative, we rely on their professionalism and experience to bring out the very best in our programming. A long-time partner in our live event production of sensitive surgical cases, Production Services has repeatedly demonstrated their flexibility in helping us to develop and produce a broad range of video-based content. If you want a first-rate production, and you like to laugh a little bit along the way, this group is a can't miss choice.
Peter Gailey
President
BroadcastMed / OR-Live
Video Production - In Studio
There are times that weather, subject matter or technology needs dictate the use of a studio vs. on location production. At times it's more cost effective to control lighting, sound and multiple cameras than hauling everything out in a less controlled location.
For multiple camera projects, for more controlled and complicated webcasts, it just makes sense to go into the studio to get it done. And there's the comfort level of client, talent and guests as well to consider if more people are expected to be present.
When producing a live or more complicated recorded show, having access to a variety of "sources" makes more sense. Those can include the national VYVX fiber system which we've used on multi-city medical webcasts, phone patches. Or better, more controlled Skype connections for adding to a show such as we did with Herbalife and other media companies.
Studio Production also gives more options for audio control, and for recording with multiple digital decks for isolating camera shots, and switched final product material for ease of editing. Each project is unique, however there are many options and we'll always try to present them to you and see what fits the need, the project, the budget and final product.
Having more space, connections and capabilities can save time and money on your project in the long run. Remember – it's all about the final product and we'll suggest what it takes to do it right. It's nice to have nearly 50 years of background to draw from – something not everyone can claim when working for everyday or high profile clients. The decision is always the client's but it's our responsibility and position to make the suggestion. One reason our 4.9 Google+ rating speaks to our dedication and commitment to customer service.
It also allows us the option for different sets either through our own stockpile or to be brought in from a number of resources to make for the right set for your project.
And as we have for FOX news' Kevin Jackson, HEAD Sport's largest product launch, Italy's Stilo Development marketing or AVON's training series, our green screen studio is perfect for adding any background you wish. Lighting is the key to a good green screen project and having the capability and expertise of the crew helps.
Add in any background from a sports theme to offices, outdoors, French cafe or add in special animated graphics to punctuate the message.
It's all part of the options you have with PS/A and the creative mindset of the people working on your project. Many times it's the editor who winds up making the project look super and we've got one of the best. Having won his two Tellys and two Emmy's, Tim has worked with some of the best clients in the business and so all that expertise and experience filters down… to your project.
Webcasting Services
30 or 40 years ago you got your message into an office or a living room by buying a commercial on a network TV program, or sending out a VHS tape or DVD.
Today, putting out your corporate message is as simple as having us show up (or you come to us), bring some equipment and we'll put out your presence for the world to see. For a few or a few million, it's all possible and yes, for a reasonable cost.
Advance planning helps to ensure things run smooth for things like internet speed, lighting, power requirements, camera placements, cable runs etc. But, we've done it many times before over the years and your event can run just as smoothly.
We're experienced at streaming direct to web, microwaving your program to our studios, or using a SAT truck when other options don't deliver the quality or connections.
Meeting the need in just about any location is possible with planning, including extra power from high capacity generators. We've done it for a Naomi Judd program, a live surgery webcast with Carnie Wilson and the world's top medical groups from coast to coast.
As required for staging your webcast, we'll supply the draping, the staging, lighting, audio, all the equipment and personnel along with miles of cables to make it all happen to take your message down the street or around the world.
It takes a cohesive team that's worked together for years, in a variety of locations and situations to understand what is needed, and how it all fits and works together for a quality webcast.
In all the productions we've done both on location and in the studio, we've never experienced a minute of dead air waiting on something to work. You don't look good if we don't look good.
Contact us about a program to reach your audience. It doesn't have to be a 4 1/2 hour biggie like we did for Herbalife, but whatever it takes to motivate or reach your customers, or educate and inspire your employees, we'll make it happen.
Let's see what we can put together for your next media expression and if we need to bring out the big truck to make it happen… we can do that as well. We're prepared to handle your needs on location or in the studio, in the boardroom, the surgery suite, from the golf course or the nuclear plant.
And don't forget our years, decades actually, of medical productions and webcasts. Companies like DePuy, Smith + Nephew, Orthicon, Zimmer, Gore and Wright Medical groups. We've broadcast from Scottsdale's cancer center, Tuscon's El Dorado Hospital and Tucson Orthopedic Institute. Include Albuquerque's Presbyterian Hospital, LA's Medical Center alongside some Beverly Hills private surgery suites, the highly respected Hoag Institute in Irvine, CA,  UCLA Medical Center and others in La Jolla and San Diego, and you start to see where we've been in medical production.
It takes a lot of equipment and people to do the big ones, but simpler, less involved webcasts can carry an important message to your customers and employees as well.
Graphic Design, Print & Fulfillment Services
In the beginning a client would want a video. Then… how to package it, promote it, supplement it?  PS/A Graphics was born.
From VHS sleeves to DVD covers, business cards to billboards, sales sheets to full newspapers, clients supplied the need – we supplied the solution.
There's a method to our design madness. It's having an understanding of the client and his real need. It's understanding the purpose and intended audience for the piece – whether an annual report, a magazine ad or a postcard  – there's got to be forethought, not just a computer mouse and keyboard.
It all comes from personal interaction with the client so as to understand "the goal."
As we did for an organization located in the United Nations in NYC, this full campaign took on the design of their event and was realized in a "save the date" postcard, promotional flyers and booklet, number sequenced admission tickets, welcoming package and program guide.
Everything was designed with the program's "image" in mind, then applied to each piece needed to complete and compliment the campaign. We sourced special paper, handled the printing, the special mailing requirements throughout the process, and the final required separated shipments of materials to various locations for use.
Everything was timely and produced a very satisfied client who looked good to everyone involved.
When a company's image is on the line, their logo must bespeak their professionalism, their uniqueness in the marketplace, their commitment to quality.
We proudly have to admit there's probably not a person who, weekly, hasn't see that Swift logo on the side of a semi speeding down the many freeways spanning the countryside. Add to that companies sending out postcards, sales sheets,  flyers, magazines, buying billboard space,  bus stop posters or, yes even wrapping their vehicles with panels of beautiful promotion… and our work gets seen all around town.
Even when there's a call from organizations to product monthly or quarterly internal or external communication pieces, we're involved in that. And medium to full size publications designed like newspapers (which we've also done) that convey special up to date information. We'll handle the design, copy writing, printing and distribution. One of our publishing partners can deliver anywhere in the country on an address, street or special basis based on your specific coverage needs.
Add to that the need for illustrations, and we finish off the picture with quality and uniqueness. We completed a software program we produced for Johnson & Johnson with custom medical illustrations, and provided detailed industrial drawings for a specialized design/manufacturing firm in the midwest.
There's hardly a company around that doesn't have the need for quality artwork for a promotion, for training, for marketing of some sort and we'd like the chance to help put out your message.
Our master designer even has a background in architecture which adds to our capabilities to understand and produce involved, important, detailed mechanical and technical drawings.
When one of the largest construction companies working around the world asked for help – they got it from PS/A. Specific 3D drawings of their prefab concrete structures and then nicely designed tech sheets for their crews and customers. All coordinated with the video and website we did for them.
Many times graphics are thought of as quickly produced little items that need to fill a space on a page so the sales dept. can get out the word there's a new widget in town. Problem could be that if the widget doesn't look like the real product, or the company's logo looks smeared or pixilated or the text on the page wasn't accurately  planned and proofed,.the sales manager might be found next week flipping burgers instead of promoting widgets.
It does take more than a few hours in a high school or college art course to understand not just the creative design, but the marketing concepts – both internally and externally – behind every piece that leaves the printer's press.
Call us and see if we can help with your next behemoth billboard – or luscious little label.
And keep in mind that we not only design, but oversee the printing process as well on state of the art, multi-color, offset sheet and web, flexography, screen and digital printing processes.
Yes, we'll also take care of the fulfillment (mailing) duties as well as making sure your piece gets to its destination on time.
Contact us for a complete overview of your project's design, printing, packaging and mailing needs. And we'll help you wrap that fleet of trucks and vans as well.
We've been doing it for nearly 50 years and we work with the best.
Web Design & Hosting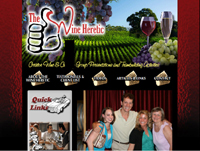 It's been said that if you have a business card, you need a website. Today that's probably more true than ever. When people purchase things… they're buying them more on the web. When people want to know things, they're looking it up on the web. when people want to find things, they're searching on the web.
More people are using their smartphones than their PCs for searching, sales and researching, and PC sales are lagging as well; a trend that is growing into 2020 and beyond.
And websites are more complicated, more involved, more detailed than ever. They have more content including clean graphics, animations,video and audio files, databases that connect them to phone apps and add functionality for the customer. They're your 24/7/365 salesman on the street corner hawking your wares.
People want to find a service or product – they're searching on the web. Then they go through the list of search results. They compare prices, brands, variations of items, options, and if your site looks professional and has the right information – you get the sale. It's like a 500 square mile shopping mall with everything in the world up for grabs.
When someone goes to your site you have seconds to grab their attention and make the sale. If you're selling food – show food. If you're selling beauty, show it. If you're selling information or construction services, make sure people get the message. Or if you're reaching out to your employees, your corporate updates or training materials need to be easily found and accessed. If you're trying to obtain new clients for that consulting or construction business – showing off your talents is paramount because you're being compared with the big guys.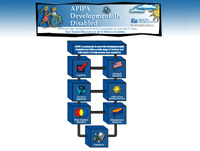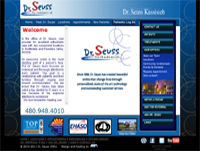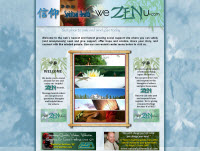 How much is a website? What do you want it to do?  The Four Seasons Hotel chain unveiled what they was one of the world's most expensive websites, at $18 million. And we know the ObamaCare health website was tens, no hundreds of millions – and it didn't perform. You're probably not going to need that much but make a plan, think through the process, and ask yourself some questions.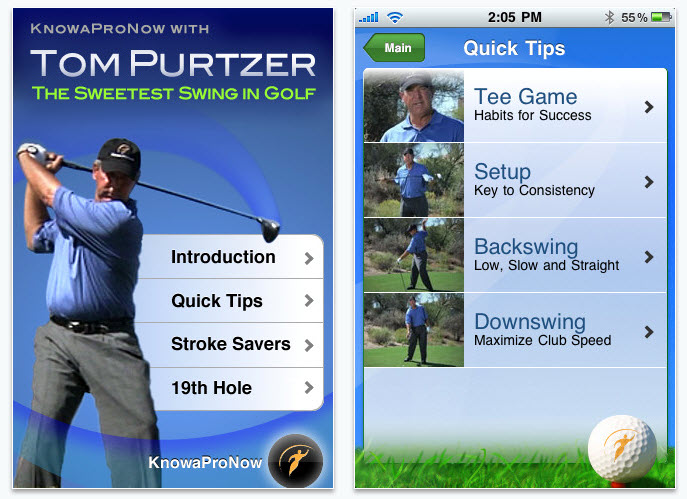 More and more, websites are also connected to backend databases so that they can interface with apps used on smartphones and tablets. These need to be considered and thought out in advance of laying that first piece of code on line 1. And for the process… well, for PS/A it's function first then design. You can make anything "look" good but it has to perform first.
THINGS TO CONSIDER:
Your audience/customer/client
Your purpose
Your message
Your functions
Your design
Your content
SEO
Social media
Your future needs
Your true, realistic budget
Compatibility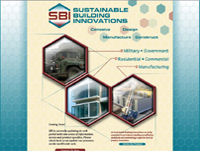 We're not your "crank out 500 websites a month" web designers. We've eased into the web world slowly as it's just part of everything else we do and we do it for a select number of clients that have special needs. Those who need a backend database for collecting and managing information. Those who need special animation or video content, all of which we're able to produce.
Whether it was a site for local dentists, a special site for UnitedHealthcare's APIPA program, sites for real estate developers including Italy's Stilo Development, Kiewit Western's TPAC division, or a local BBQ and Italian restaurants, we've supplied their content and met their needs for spreading their word.
We're here to help with design, content, hosting, backend management and all the elements that will put your message on the web for the world. And that of course goes for designing a special site for your all important webcast to communicate with employees, vendors, and customers. And finally…..
Forbes has said, "Websites are something that someone, often multiple people, have to put together. Viewing it as service-based will help you to better understand why a one-off price isn't simple to give – building a website takes continued time and effort."
Translation Services
The world is shrinking. And many if not most medium to larger size companies are doing business (or wanting to do business) with their global audience. To get the message across accurately and completely, quality translations are a requirement not to be overlooked.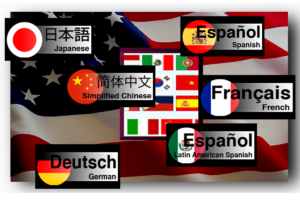 PS/A has been providing translation services for 20+ years.  And… the translations are done by real people, not software. People who not only know the language, but the region and the dialect. Accurate translations that carry the correct message and won't misinform your customer or embarass your company.
As we have in the past, we can not only manage your translation, but ask the right questions that go the heart of a quality experience. You see, it's not just changing words, it's considering the original intent, planning the length of your piece, and our translation partners are experts, adapt at performing the highest quality translations in highly technical and medical materials – two areas where you can't afford to make any mistakes. And we can help with your global marketing research and execution as well
We've handled business cards in Chinese, Highly technical semiconductor marketing materials in Chinese and Japanese and created new scripts in Korean for a local, high-tec showroom. Again using experts that know their language.
And not only are we able to handle the translations, but the talent requirements as well. Taking that final script to the screen takes some expertise to choose the right, foreign language voice and having a quality presentation. PS/A will also create any required graphics, text or materials in that new language as well. It's all a matter of planning and providing those services which are most important to you.
HERE is one of our Chinese projects
HERE is the same project which was also done in Japanese
HERE is the original project produced in English.
Animation
Animating a corporate logo, a mechanical process or a new facility can add a lot of production value to your project. Again, holding the viewer's attention gets the message across and gets more value for the money spent on the project. Below are samples of various 2D and 3D project segments.
Or use Characters for your message as in this example:
Or use full 3D Animation
Photography
Video is great, but print and the web are still viable mediums for photographically displaying your message. Great product or people images add when trying to convey a message. Again, PS/A has been there to make it happen for events, products, corporate functions and special occasions.
When rare porcelain art pieces were going on sale at Sotheby's, the owner called on us to capture the item to help it sell. And it did. A simple set up designed to highlight the item, not cluttered with many other items to distract from its beauty and value. In other words, let the item speak for itself.
When bottled water companies called needing to marketing their products, we provided the images that carried the
message. Again, the message was to be the shape of the bottles, the caps available and the private label work that's been provided. There are lots of great beauty shots out there but at times, simplicity tells the story that's required.
There are times that a product needs to be displayed and after PS/A designed the package, we took the photos.
Again, it's important to remember what the purpose of the image is for. Selling the product or promoting the photographer? We choose to make the client look good.
Color sells and sometimes that color stands out better with a plain gradient background than lost in maze of cluttered backgrounds and ancillary accoutrements.
For corporate photography, we're prepared for that as well since we've served law firms, company CEOs and Presidents, and events all over the country.
Again, it's a matter of planning and pleasing the customer.
When a Supreme Court Justice was the subject  for a more formal occasion, or a former governor was in a light hearted moment, PS/A met the call. And corporate events are part of our past
For social events, retail, real estate, architectural or corporate marketing or documentations, we invite your inquiry into our services. And, keep in mind that with our new drone services, we're able to capture still as well as video images from 400 feet – a new view of your golf course or industrial park.
Additional Production Options
When people think about a production, they think of a camera and maybe a microphone. OK, we've got those.
But in order for things to look and sound good, you generally need more than that to look professional and stand out.
Various camera angles make a production look…"more professional" and keep the viewer's attention on the program. So using a camera boom – or jib – adds that creative touch to set you apart.
Production budgets don't have set back your year's marketing allotment, but a few extra things go a long way to making you look like you care about your message. I learned a long time ago that if you're small and want to be like the big guys… LOOK like the big guys.
There are times we need extra lighting whether it's indoors or out and we call on our lighting director to ensure everything has what it needs to be bright and shiny in the camera. That's when he shows up with his grip truck.
Reflectors, stands, scrims, cabling, clamps, sand bags, more cabling, carts, HMIs, Kenos… well the list goes on. As you can see, all those lights were needed for one small 18″ bottle we were shooting.
And there are times we need a dolly for smooth camera moves as we did in Connecticut.
And some of our special cameras, like the high speed Phantom we've used at speeds from 1,100 frames per second to over 17,000, require a computer to monitor and operate them. This of course requires a DM – or Data Manager – to run the extra hardware and software to make it look good.
Today's cameras are a lot more sophisticated and complicated than in years past; More options, capabilities, layered menu systems and other controls. They allow for a film look, effects, better lighting control and shutter speeds, audio controls, various output formats and that requires a more experienced operator than the guy who shoots your son's wedding.
We also used our Data Manager in the field for shooting high powered rifle shots at 17,000 frames per second. Our Phantom camera got so hot, ice packs were required to keep it running.
When we're dropping glass bottles to watch them break and the contents spill out at 1,100 frames per second, we needed to make sure we get the shot to get the effect.
It takes more than just a cameraman to make your product work. We present these extra information bits so you have an understanding of the extra options available to make you stand out in today's competitive world of marketing, promotion and training.
There are times we're asked to do something special like create special furniture or client branded materials. For those times we call in our Master Designer and he goes to work designing, ordering printing and then assembling the required pieces that will make the client stand out on the screens across the country. For special logo treatments, signage, banners, displays, even furniture, we've been called on to supply a lot of different materials that make the clients look good.
There are times when movement is important to carry the message. Following a CEO through their offices or manufacturing facilities, or keeping up with the on-camera talent as he walks the construction site. For these times we call on our Movi unit to capture clean, smooth shots. Handhelds are great for dramatic or sports related materials but for corporate…you don't want your video to look like it was shot from the back of a running cat.
So using a Movi unit or a jib will add production value to your project. It'll hold the viewer's interest longer and help to ensure reception of the message – which after all is the purpose of your piece. Most the time, the added cost of using these techniques is overshadowed by the oooo's and ahhhh's you get from your employees and your audience for the time and effort you took to engage them more completely.
And then of course now you see more and more of the drone footage working its way into our corporate messages, TV shows, films etc. Where only a helicopter could get the view before, now we rely on high definition drones to capture the footage. Monitored real time and with flight distances up to 2 miles, we can see what hasn't easily been seen before.
Flight times vary based on fighting weather and distance, amount of maneuvering and angles changes but generally we can count on 20-30 of good shooting time. After all, we're running on batteries and you can only carry so much weight – even on our largest drone…and we have 4 of them.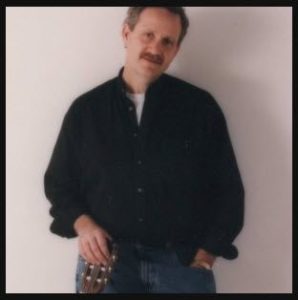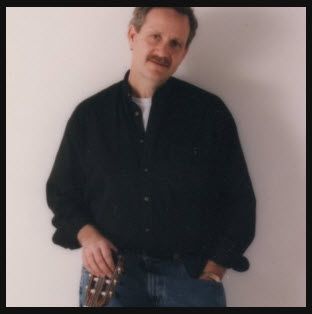 When creativity is a must, when your project is so important and unique that library music just won't do, then it's time for custom music from PS/A  and Kelly our writer. Having written for all the major cable and broadcast networks, his background, his skills, his taste in music is making it happen. Join ABC, CBS, Food Network, Discovery, HIstory Channel and PS/A and many more, and add some custom, quality music on your next project. You can hear samples HERE. The database soundtrack is the most recent work showing diversity, dramatics, and light animated themes and moods
HIgh speed / Slo-Mo camera action with Myth Buster's Robert Lee
Our smooth take off
What our pilot sees flying over the mountains
Full video to promote a party rental facility:
Choose from our complete services listed below:
Location video production
Studio video production
Webcasting services
Video editing
Video mapping
Drone services
High-Speed camera work
Episodic TV production
Script writing
Graphic design
Photography
Package design
Print services
Vehicle wraps
Photo manipulation and restoration
Signage
Fulfillment (mailing services)
Animation 2D / 3D
LIve event production
Speaker Support
Convention services
Web services
Translation services
Medical production
Custom music
Crewing
Catering
Staging
Duplication / Replication services
Seminar support services
Advertising
Marketing
Training